---
Run statistics - iPhone-App
Would you like to know if over time you can improve your run? Then this is the app for you. Before you start to run, just turn on this app.
It will keep track of your movements. The data collected will be evaluated and displayed in an easy to read fashion.
It will show:
- where you have ran ( map and satellite view )
- how fast you have ran
- which route you took
This app can also run in background-mode, so that you are able to listen some music while you are jogging.
Attention: Continued use of GPS running in the background can dramatically decrease battery life.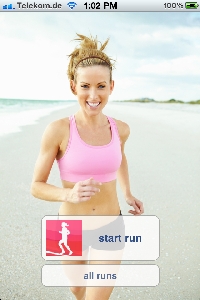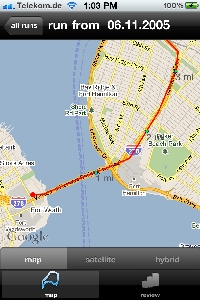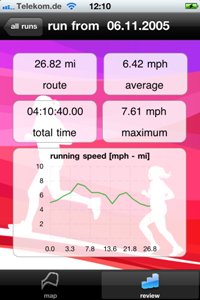 If you have any questions, bug reports or anything else, just mail us: